London Lites Launchpad. Investment Match for SMEs and Start-Ups
---
Helping to launch and grow young businesses in London through digital out-of-home advertising.
---
London Lites Launchpad provides SMEs and start-ups with the opportunity to use the power of OOH to accelerate their growth, without the need for a 'big brand' budget.
We are helping SMEs and start-up businesses grow by helping them realise out-of-home's potential to create brand fame and drive growth. London Lites Launchpad provides young businesses with a 100% investment match on their first OOH campaign, and a 50% investment match on their second campaign – helping them to utilise the huge brand-building benefits that out-of-home provides.
Why OOH?
Out of home builds brand fame and is a trusted, public medium that can't be avoided, skipped or blocked. It quickly generates awareness of your brand among a large audience, by reaching 98% of the UK population.
With the average UK adult spending over 3 hours a day outdoors, OOH advertising allows brands to connect with these consumers when they are alert, in a positive mindset, and open to visual stimulus.
OOH gets brands seen, remembered and drives action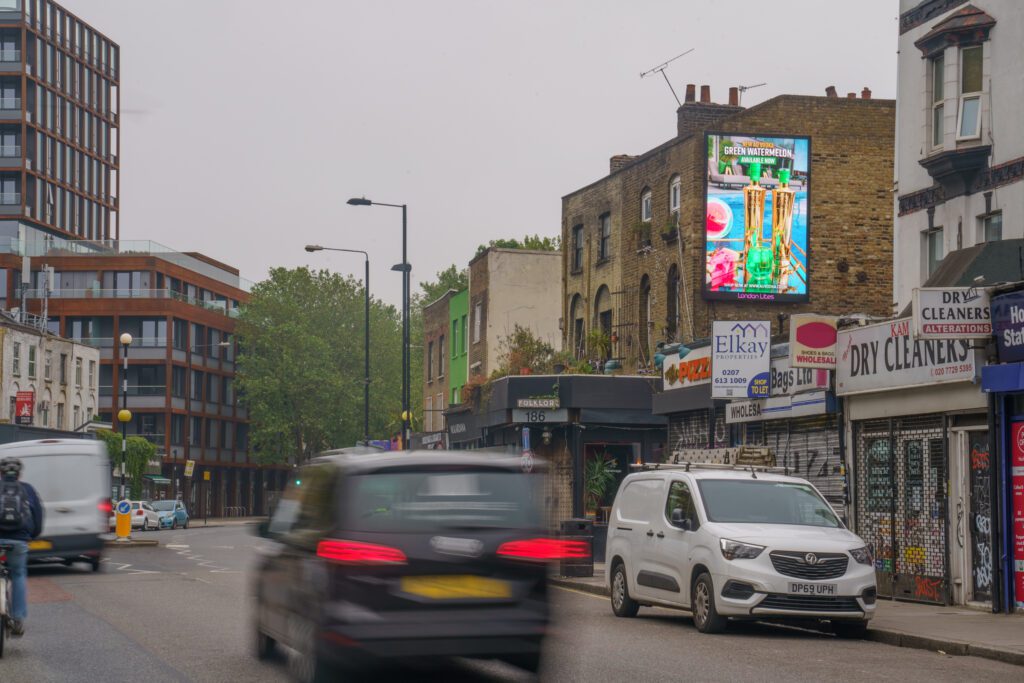 Reaching London's Young, Urban, Affluent Audience
London Lites 31 premium digital out-of-home LED screens provide brands with the ability to reach London audiences in an emotional and engaging way.
Our screens are situated in prime locations across the city, which enables brands to connect with the hard-to-reach audience of young, urban, affluent consumers. This audience are more likely to be outdoors, are digitally connected, highly social, and are most likely to take action and carry out more mobile searches after seeing an OOH ad than any other media. They are early adopters, who are open to innovation, willing to try new products and take risks – a key audience for young businesses.
We're here to help young businesses connect with this audience in a meaningful way, to start conversations with and be part of London's communities.
Investment Match for SMEs and Start-Ups
We will 100% match any SME or start-ups first OOH media investment across the London Lites network, and offer a 50% investment match for any second campaign booked – making your media investment go further.
No creative? Not a problem, we can also help you with your creative assets through our creative studio, helping you to create effective OOH campaigns.
Get in touch to find out more and hear how we can help accelerate the growth of your business.
Get In Touch
To find out more about our portfolio and how we can help you connect with London, get in touch.