Building brand awareness & increasing search for POAN
POAN, Peoples Of All Nations ran a digital out-of-home campaign across London Lites network.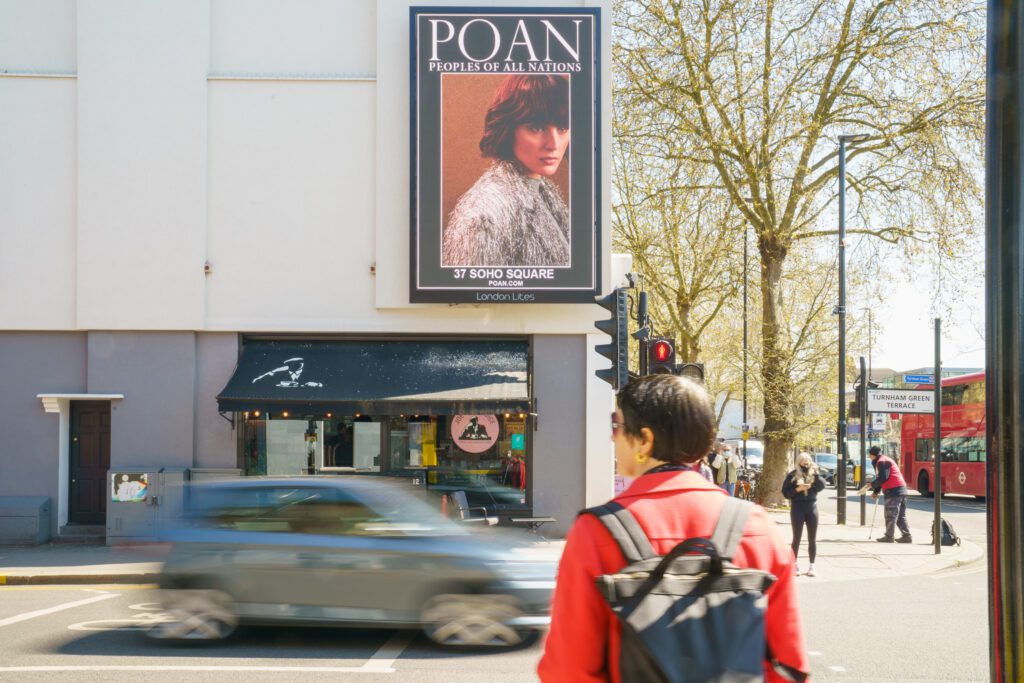 POAN is a Omnisex clothing brand who cater for those with an appreciation for design and detail – the tastemakers.
POAN tasked London Lites to help them increase brand awareness, whilst also increasing their search activity.
---
"We have certainly seen an increase in people searching for us with a direct correlation to product add-to-baskets.
All of which demonstrates that the OOH campaign has certainly worked with regards to raising brand awareness.
We are very pleased with this as not only was it our first venture into OOH and ATL media, but the campaign hit our awareness KPIs which is fantastic!"
ORESTES NICOLAOU – Marketing, Growth & Strategic Partnerships Lead. PEOPLES OF ALL NATIONS (POAN)
---
Visit POAN
Share this on Social Media
Get In Touch
To find out more about our portfolio and how we can help you connect with London, get in touch.